TRIO YOUNG LALONDE SIDOROV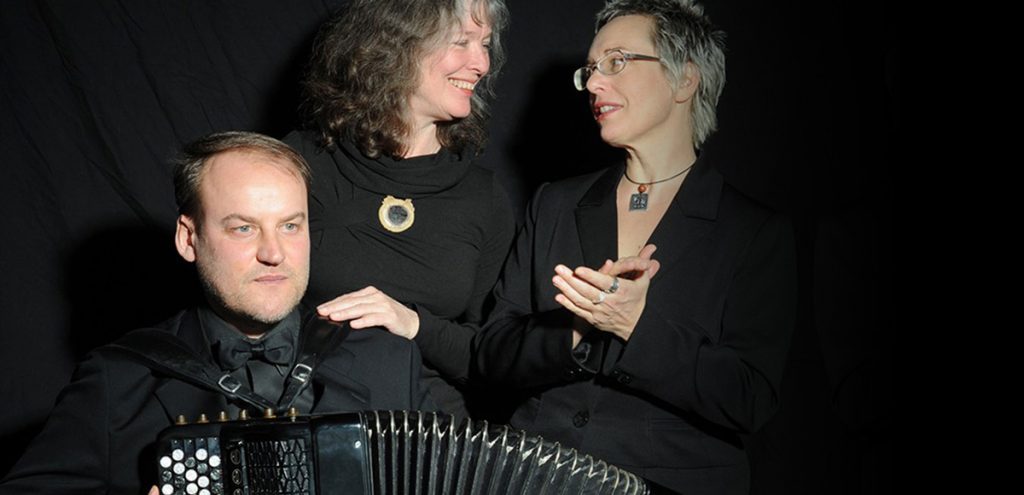 Three renowned artists make up the Trio Young-Lalonde-Sidorov.
Soprano Karen Young has over thirty years of experience in the world of music. She is equally at home in jazz, contemporary or classical.
Alto Josée Lalonde is well known for her work in early music. She has been a featured soloist in well established ensembles such as the Studio de musique ancienne de Montréal, Les Idées Heureuses, Ensemble Caprice and the Toronto Consort, among others.
Accordionist Vladimir Sidorov has been living in Montréal since 1997. He has performed extensively in both Canada and Russia.
During their concerts, the trio will take you on a journey from shadow into light as they explore Bach, Poulenc, Machaut, Guédron, world music, jazz and more. An evening filled with emotion!